Appendix
Appendix1:How to Unpair the Bluetooth Connection
If you want to Unpair the Bluetooth Connection, remove the device from your paired device list.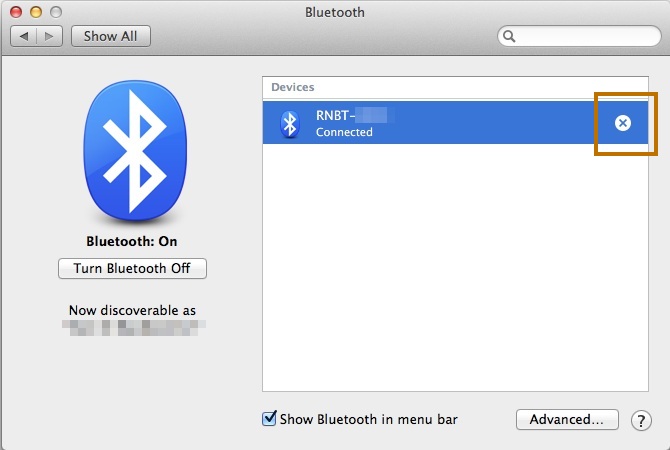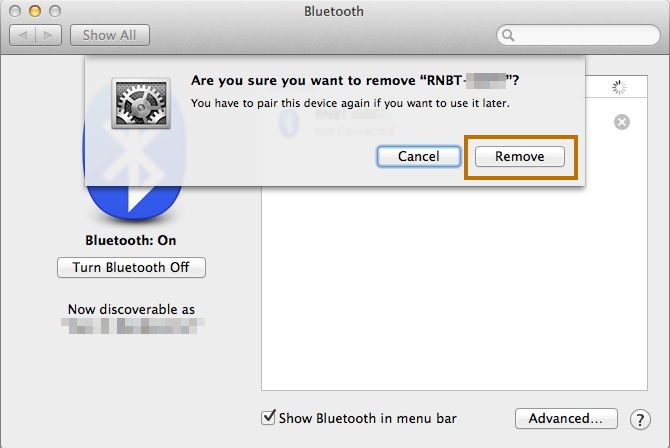 Appendix2:Check the connection with Arduino IDE's Serial Monitor
NOTE: If you are using Unity or Processing after the Bluetooth pairing, you don't need to do these following steps. They concern only those who wish to work with Arduino.
Appendix 1. Launch Serial Monitor at Arduino IDE
Set the serial port from "Tools" -> "Port" (/dev/cu/RNBT-* on Mac, COM* on Windows)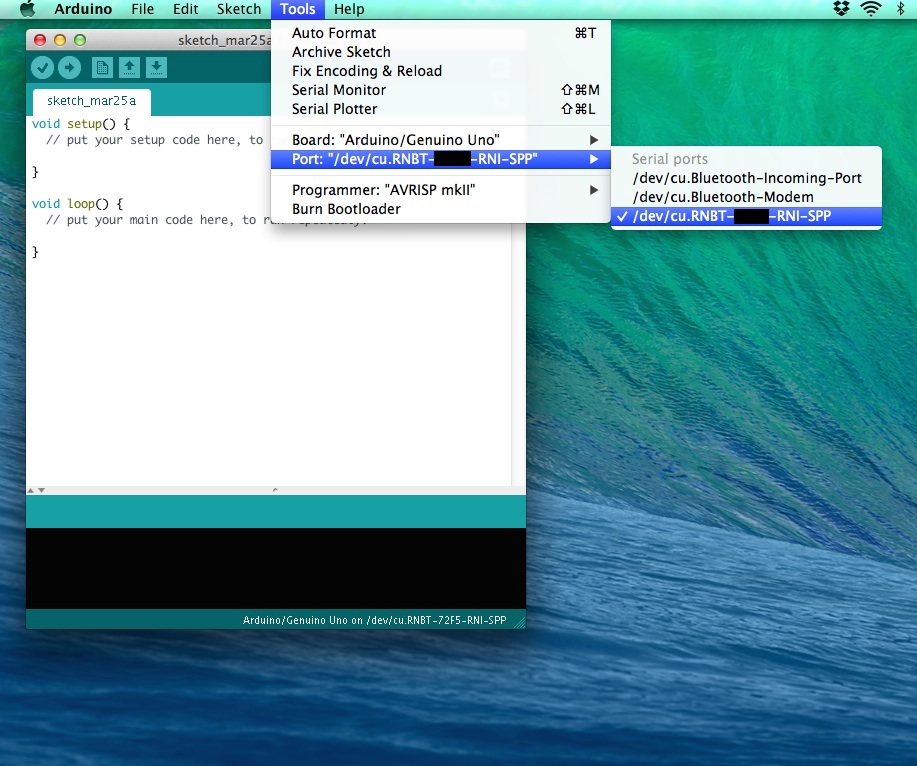 To launch the Serial Monitor, click the magnifier button on upper-right corner of the Arduino IDE.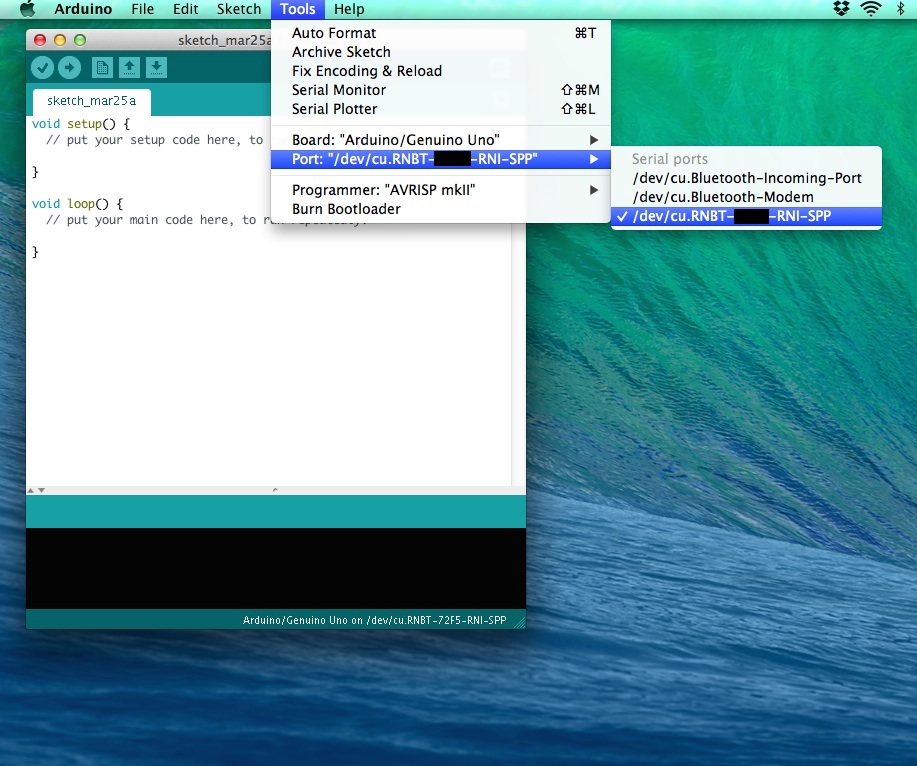 Set the Baudrate to 115200 at the bottom-right corner dropdown list in the Serial Monitor Window.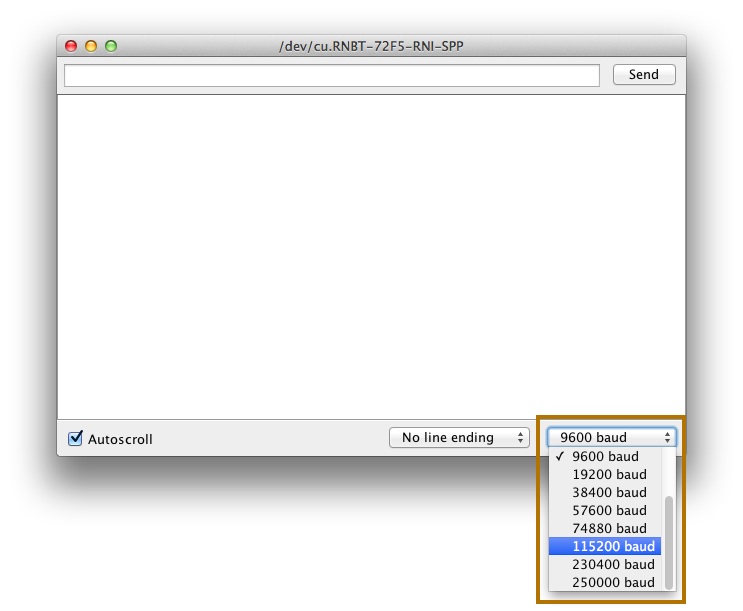 If the title of Serial Monitor window displays a port name that matched with the name of your Bluetooth Port, the pairing is successful.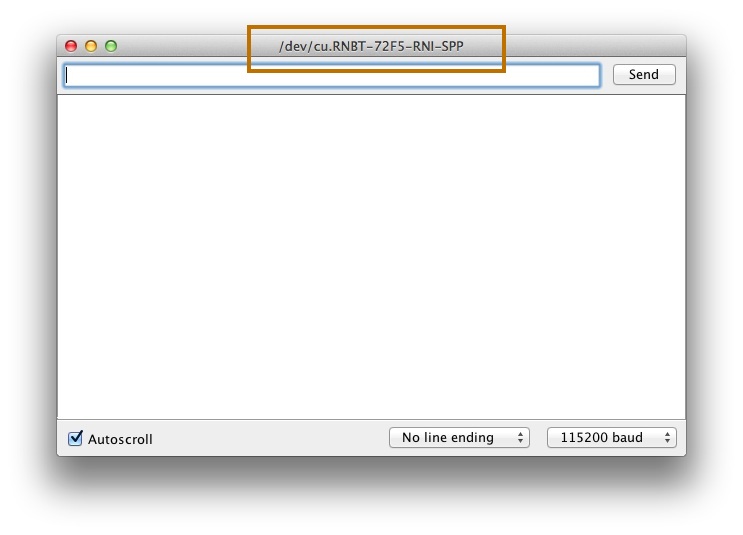 Appendix 2. If you can not launch Serial Monitor
If you get the "Port busy error message" when launching Serial Monitor, try removing the paired device and re-pairing it.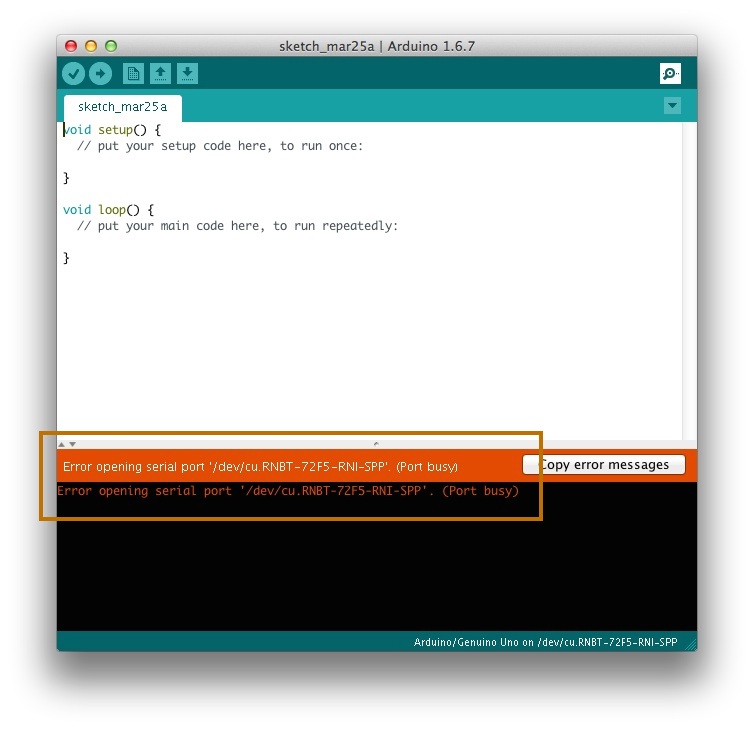 Appendix3:Strap the UnlimitedHand on your forearm
STEP 1. Set the center of the UnlimitedHand on the palm side of your forearm.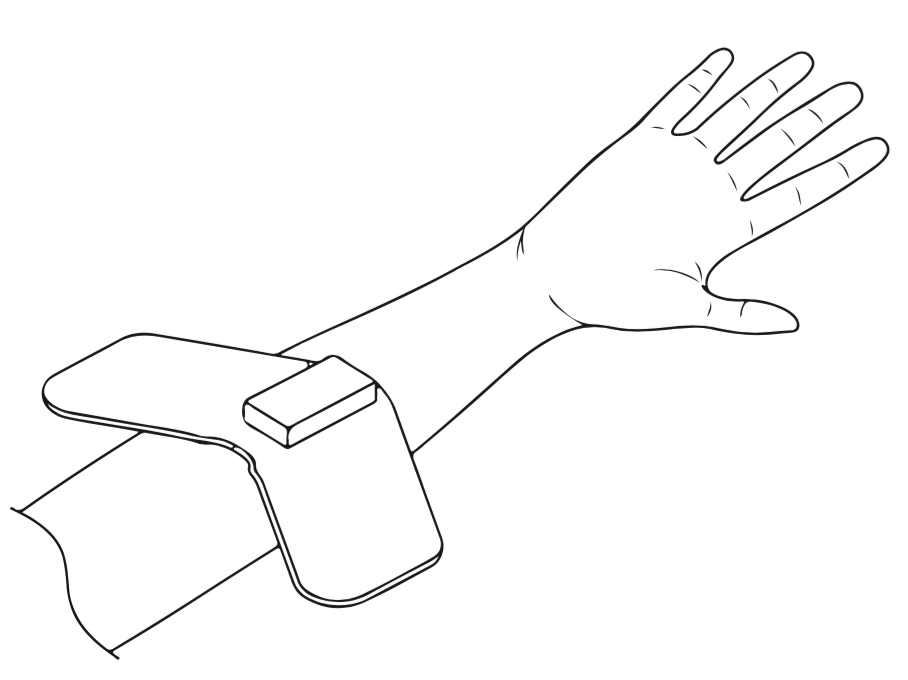 STEP 2. Fold both sides of the UnlimitedHand around the circumference of your forearm.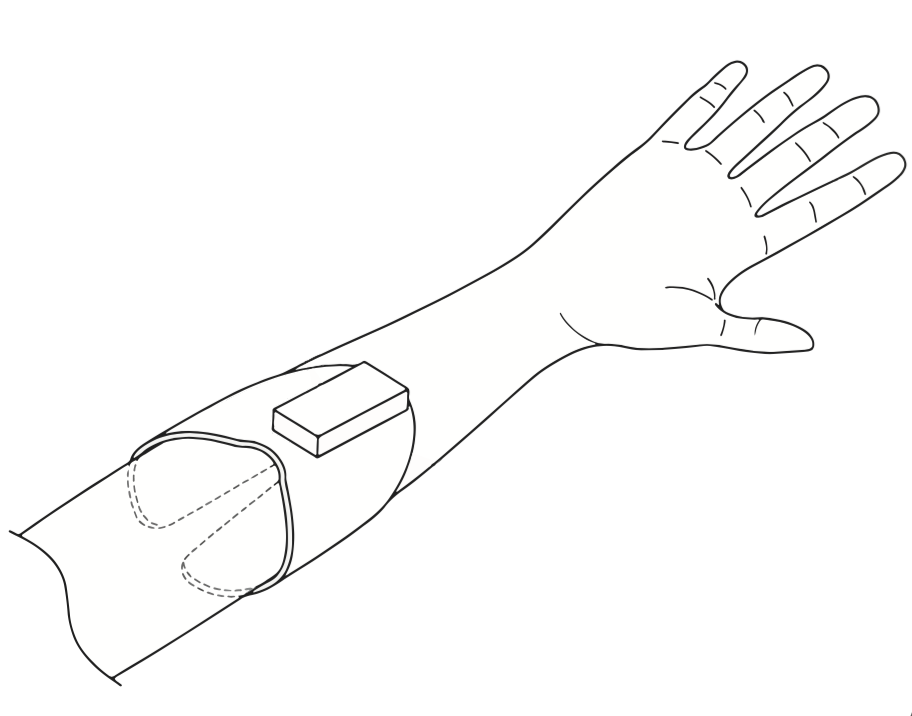 STEP 3. Use the velcro strap to tighten the fit.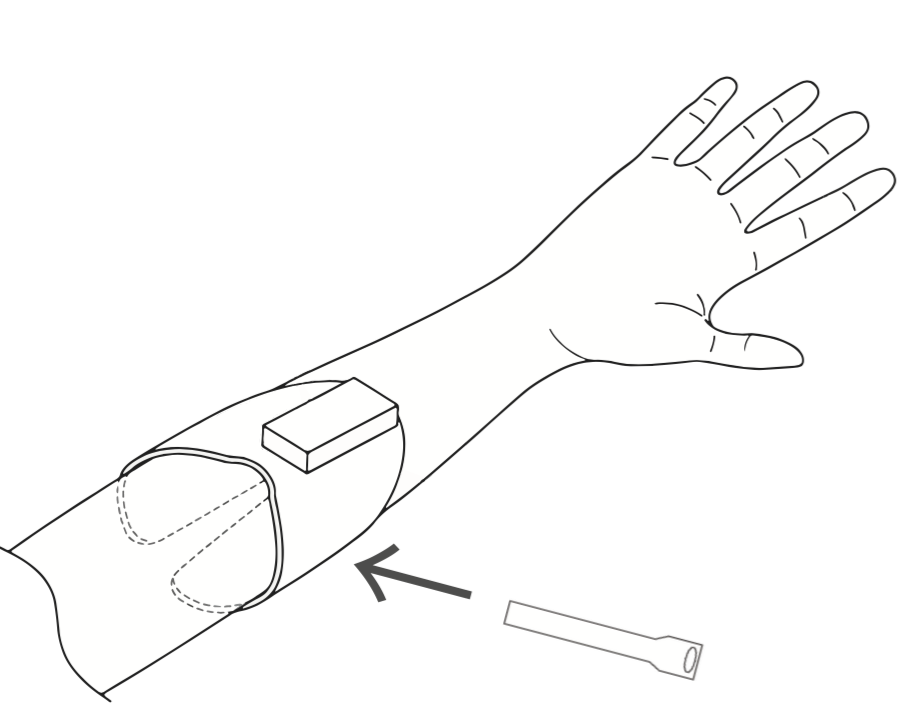 Appendix: Must Follow
Do not apply consecutibe electrical stimuli for prolonged periods of over 15 mintes (keep under 15 minutes).
Appendix4: How to submit your topic in this forum
STEP 1. Click on "Log in".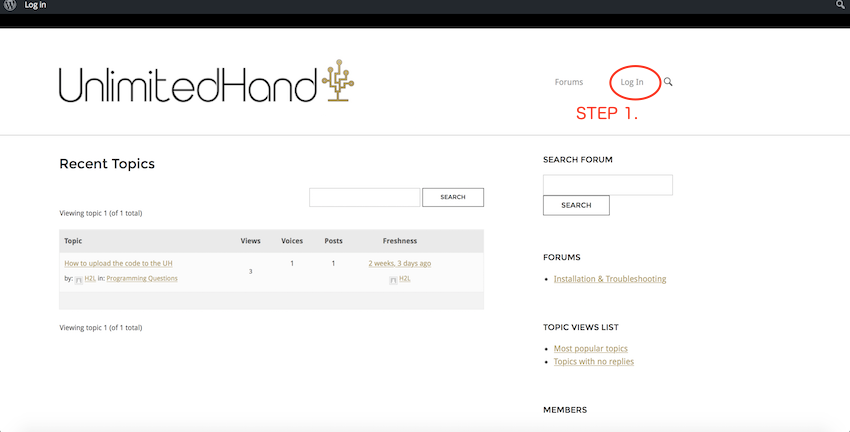 STEP 2. Log in by entering the initial ID and password provided to you.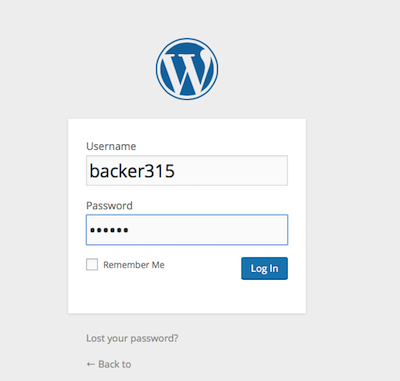 STEP 3. Check whether your ID is displayed on the lower right corner of the forum page.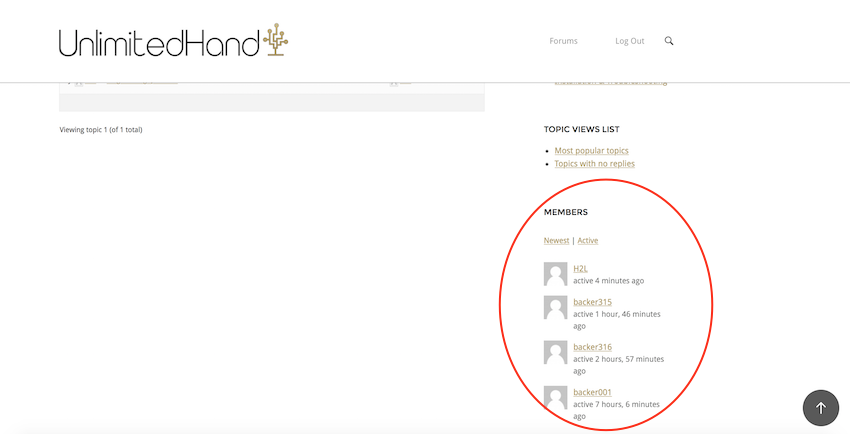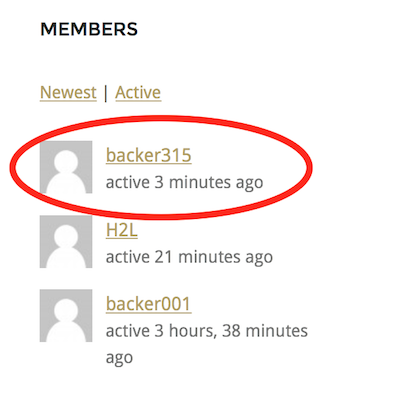 STEP 4. Click the forum's name that you wish to post your entry in. (eg. "Installation & Troubleshooting")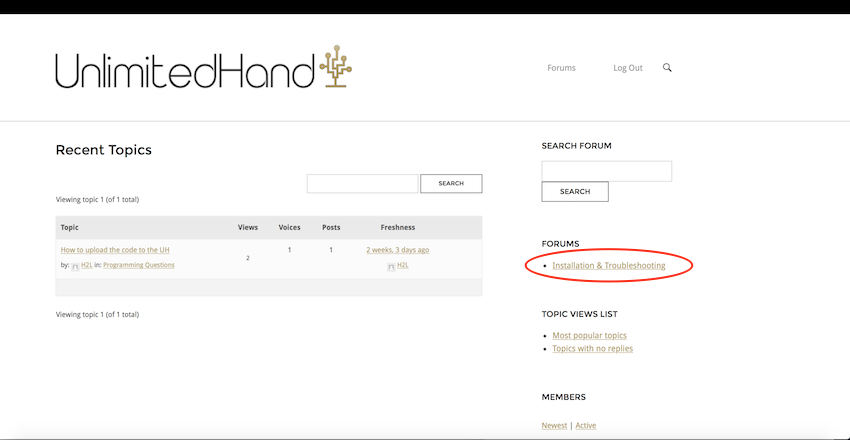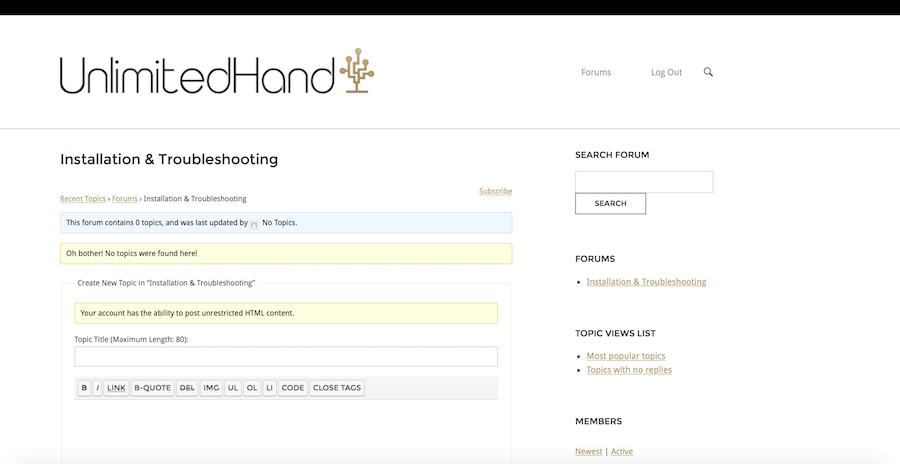 STEP 5. Type up your post and click on "SUBMIT" to publish it.