Strap the UnlimitedHand on your forearm
STEP 1. Set the center of the UnlimitedHand on the palm side of your forearm.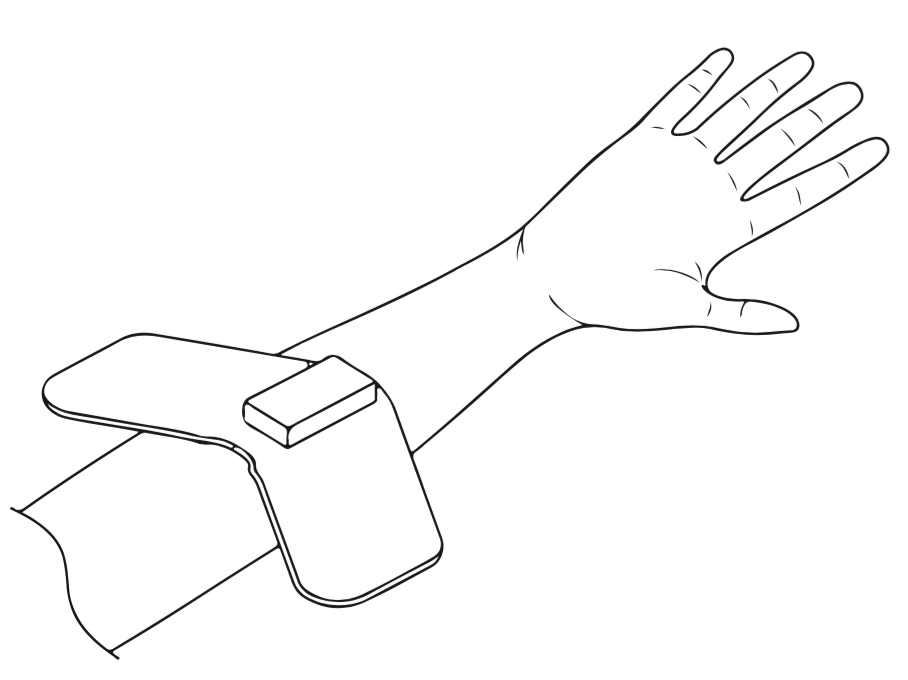 STEP 2. Fold both sides of the UnlimitedHand around the circumference of your forearm.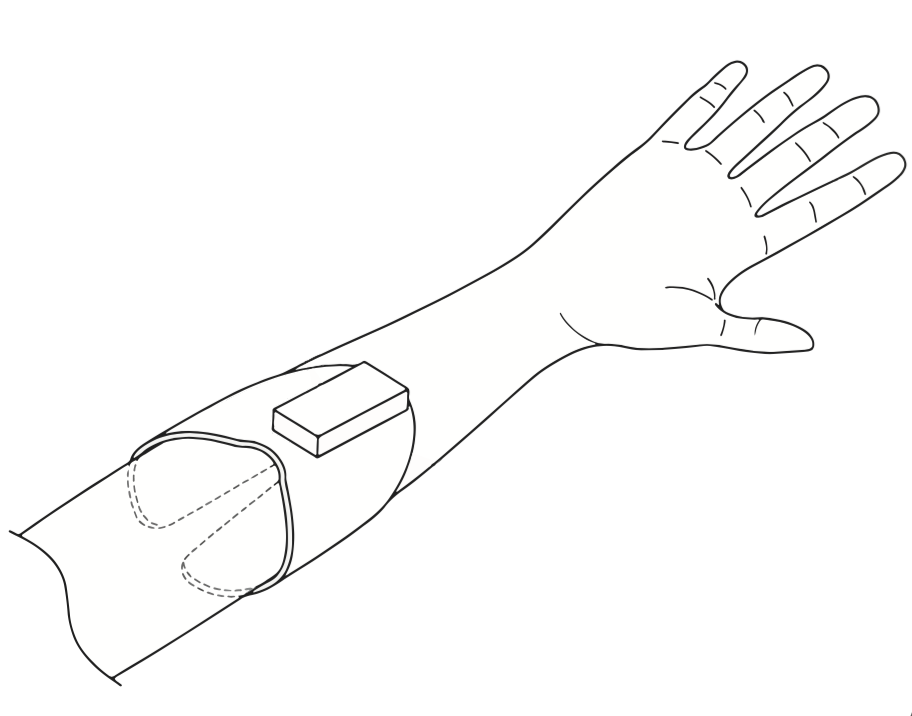 STEP 3. Use the velcro strap to tighten the fit.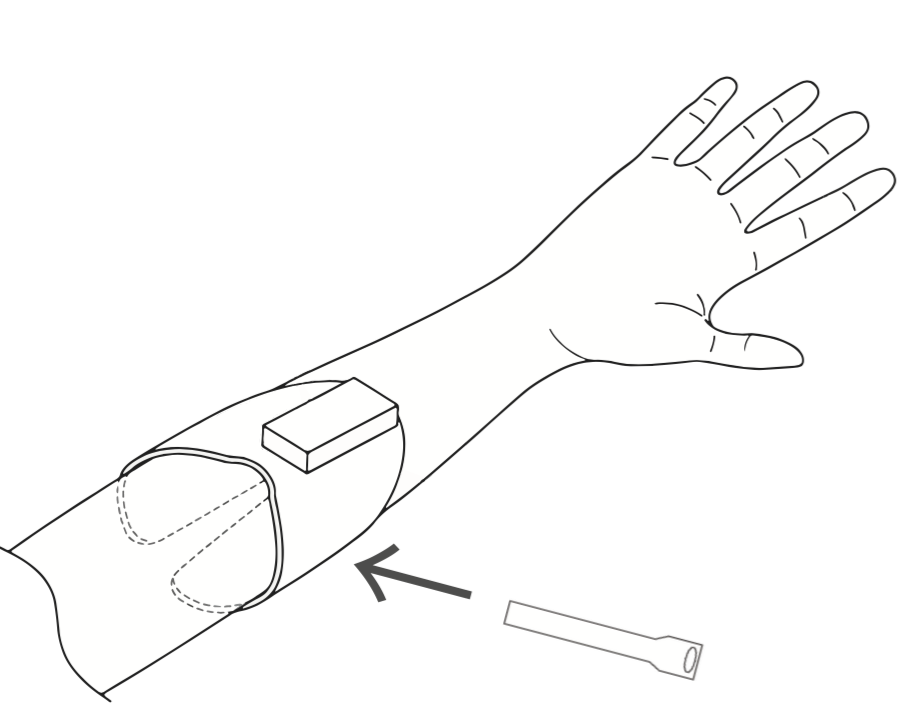 Appendix: Must Follow
Do not apply consecutibe electrical stimuli for prolonged periods of over 15 mintes (keep under 15 minutes).
---
Other Introductions
---